Host an Author.
Get to know our authors and illustrators. Contact us to schedule a book signing or school visit.
---
OUR AUTHORS.
Johnette Downing

Author and Illustrator

10 Gators in the Bed

Bugs on the Rug

Johnette Downing's website.

Called the "Musical Ambassador to Children" by the media, Johnette Downing is a multi-award winning musician and author presenting concerts and author visits for children, and keynotes and workshops for educators globally. Dedicated to cultural exchanges, celebrating childhood and fostering literacy through her music, books and programs, Johnette has received twenty-three awards and has performed in the Middle East, Africa, Asia, North America, Central America and the Caribbean. The author of fifteen picture books, two board books and ten children's music CDs, Johnette lives in New Orleans, LA with her husband.

---

Fred LeBlanc
Author, Lead Singer, Songwriter, and Drummer for Cowboy Mouth
Fred The New Orleans Drummer Boy

Fred LeBlanc has been consistently rocking stages for more than 25 years as the drummer, singer, songwriter for Louisiana music legend Cowboy Mouth. Producing a uniquely joyous and celebratory experience, Fred has been spreading his enthusiastic and powerful performance style to the New Orleans Jazz and Heritage Festival, Mardi Gras, and to stages around the world, bringing with him his own brand of life-affirming New Orleans-flavored rock-n-roll.



---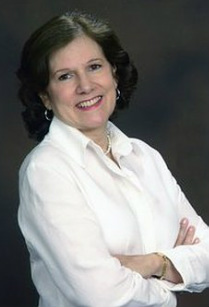 Yvonne Spear Perret
AUTHOR, ILLUSTRATOR
Simon of New Orleans
The Little Float That Could
Yvonne
Perret's website.
Native New Orleanian Perret is a contributor to USA Today, Christian Science Monitor, Disney's Family Fun magazine, Gambit, New Orleans Magazine, and the Times-Picayune, Perret is also a longtime New Orleans educator (Isidore Newman School, Mt. Carmel Academy, St. Angela Merci). Perret graduated magna cum laude from Tulane University. She resides in Metairie, Louisiana.
---
Rickey E. Pittman


AUTHOR

Rio Grande Valley ABC

Rickey E. Pittman's website.

Rickey E. Pittman, storyteller, author, and folksinger was the Grand Prize Winner of the 1998 Ernest Hemingway Short Story Competition, and is originally from Dallas, Texas. Pittman presents his stories, music and programs at schools, libraries, organizations, museums, Civil War Reenactments, and Celtic festivals throughout the South. He has made three music CD's: Bard of the South (2011), The Minstrel Boy (2012), and A Lover's Ghost (2012). Pittman earned a BA in New Testament Greek and an MA in English Literature from Abilene Christian University and currently teaches college level freshman composition and literature for Delta Community College, the University of Louisiana at Monroe, and Virginia College Online. He lives with his wife in Monroe, Louisiana, where he works as a freelance writer and editor.

---

Karyn W. Tunks

AUTHOR

USS Alabama:

Hooray for the Mighty A!

Karyn W. Tunks' website.Karyn W. Tunks is

Professor of Education at the University of South Alabama in Mobile, Alabama. She teaches courses in Adolescent and Children's Literature, Elementary Language Arts, and Early Childhood Education. Dr. Tunks presents and publishes on a variety of literacy-related topics. She has written four books for teachers and two children's picture books, both illustrated by Julie Dupre Buckner, JUBILEE! and USS Alabama: Hooray for the Mighty A! Karyn is a member of the Society of Children's Book Writers and Illustrators.

---
---
OUR ILLUSTRATORS.
Julie Dupre Buckner
ILLUSTRATOR

Rio Grande Valley ABC

USS Alabama: Hooray for the Mighty A!

Strange True Stories of Louisiana

Gumbo Ya Ya

Julie Dupre Buckner's website.

Julie Dupre Buckner is an American illustrator and portrait artist. She has illustrated six children's picture books and several book covers. Previously, she worked full time as a designer, creative director, and as staff illustrator. After earning a BFA in Graphic Design, she continued her art studies in Italy. Mrs. Buckner's work, mostly portraits, is in private collections through out the southern US, New York and California. Mrs. Buckner is married with three grown children, and resides in Plaquemine, Louisiana. She is a member of the Portrait Society of America and the Society of Childrens Book Writers and Illustrators.

---

Our Photographers.

Marita Gentry
ILLUSTRATOR

Fred The New Orleans Drummer Boy

The Little Float That Could

Marita Gentry's website.

Marita Gentry is a professional artist whose bright, colorful paintings are in galleries throughout Louisiana. She has earned numerous awards and commissions. In addition to performing school visits, she is an accomplished teacher, involved in artist-in-residence programs each year. Marita Gentry is the published illustrator of six children's picture books and resides in the greater Baton Rouge area. She is a member of the Society of Children's Book Writers and Illustrators.

---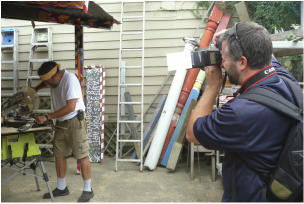 Paul Perret
Photographer
Simon of New Orleans
Paul Perret often turns his lens to his hometown of New Orleans and the people who make the city unique. Ever-seeking a new point of view, he brings a fresh perspective to a wide range of subjects. A software engineer by trade, Perret earned his engineering degree from Tulane University, and is the owner of Paul Perret Photography, LLC. He and his wife, Angela, reside in Metairie, Louisiana, with their two children who serve as his favorite photography subjects.

---
Videos.
---