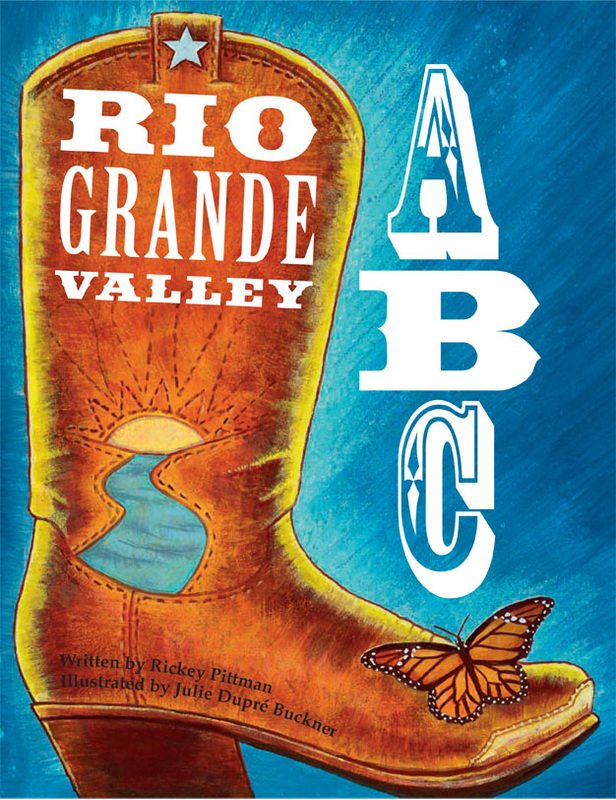 Rio Grande Valley ABC
SKU:
$17.99
$17.99
Unavailable
Written by Rickey E. Pittman, Illustrated by Julie Dupré Buckner

Along the banks of the mighty Rio Grande River lies the heart of Southern Texas—the Rio Grande Valley. Steeped in tradition at the crossroads between the United States and Mexico, the Valley's residents have established a unique way of life, honoring their past and reaching for their future.

Brought to life through rhyming text and vivid illustrations, the sights and sounds of the Rio Grande Valley fill every page, from the flight of the aplomado falcon to the ride of Antonio Zapata and everything in between.

In addition to the shared history of Mexican and Texas battles and triumphs, author Rickey Pittman details daily life in the Magic Valley, displaying the delight of a daughter's quinceañera and the spirit of mariachi music. Illustrator Julie Dupre Buckner captures the hues of Valley life, from the bright butterflies gracing the grasslands to the clear night sky shining with stars.

The history and the heart of the Valley and its inhabitants, both human and animal, fill every page of this informative and essential book.